Picnic Union PSL x YouR PSL
4 July 2021 @ 12 h 00 min

-

17 h 00 min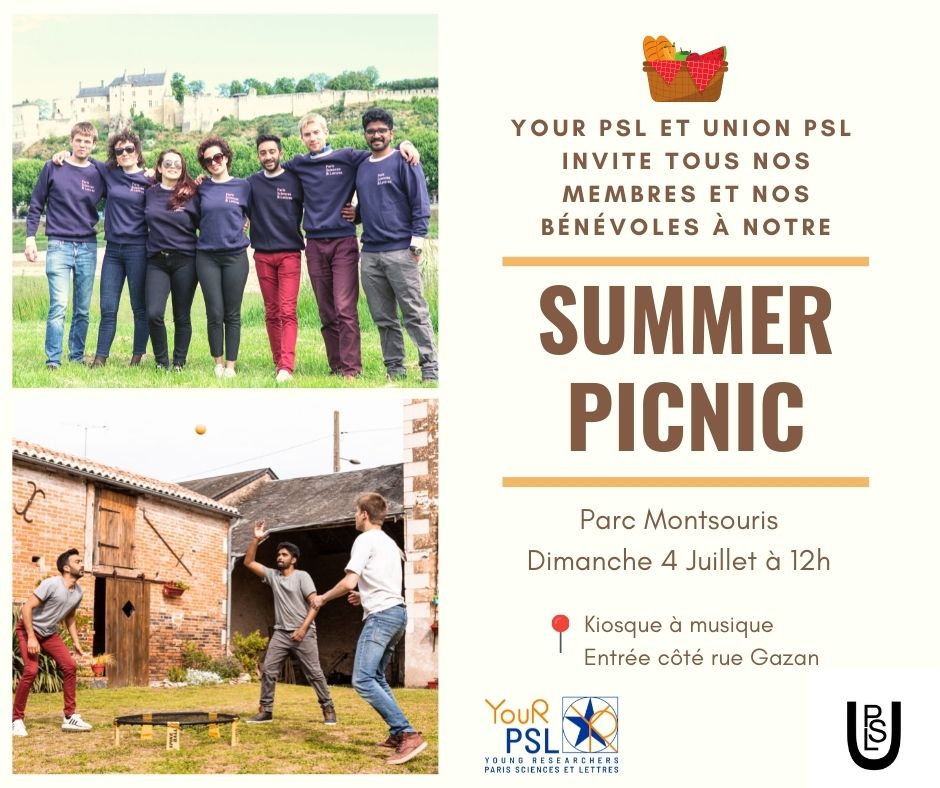 Rejoignez-nous pour notre pique-nique d'été ! 
Étudiant bénévole à Union PSL ? Jeune chercheur de PSL impliqué chez YouR PSL ?
Viens donc faire connaissance autour d'un pique-nique, Molkky et autres festivités.
Quand ? Dimanche 4 Juillet à 12h
Où ? Parc Montsouris au niveau du kiosque à musique près de l'entrée côté rue Gazan.
Et pour manger ? Chacun apporte ce qu'il veut
Pensez à noter votre présence sur l'évènement Facebook pour nous permettre d'anticiper le nombre de personnes.
_ _ _ english version _ _ _
Join our summer pic-nic at parc Montsouris!
Heartfelt invite to all members and volunteers of Union PSL and YouR PSL to celebrate summer with us at beautiful Parc Montsouris.
Pic-nic, play, good vibes and Molkky will start off at 12:00 PM on the 4th of July. Bring your own food:-)
Meeting point will be at the kiosque à musique at the entrance of rue Gazan.
Remember to let us know about your presence on the Facebook event so we know how many people to expect