Afterwork PSL – 1/7/21 at 19:30
1 July 2021 @ 19 h 30 min

-

22 h 00 min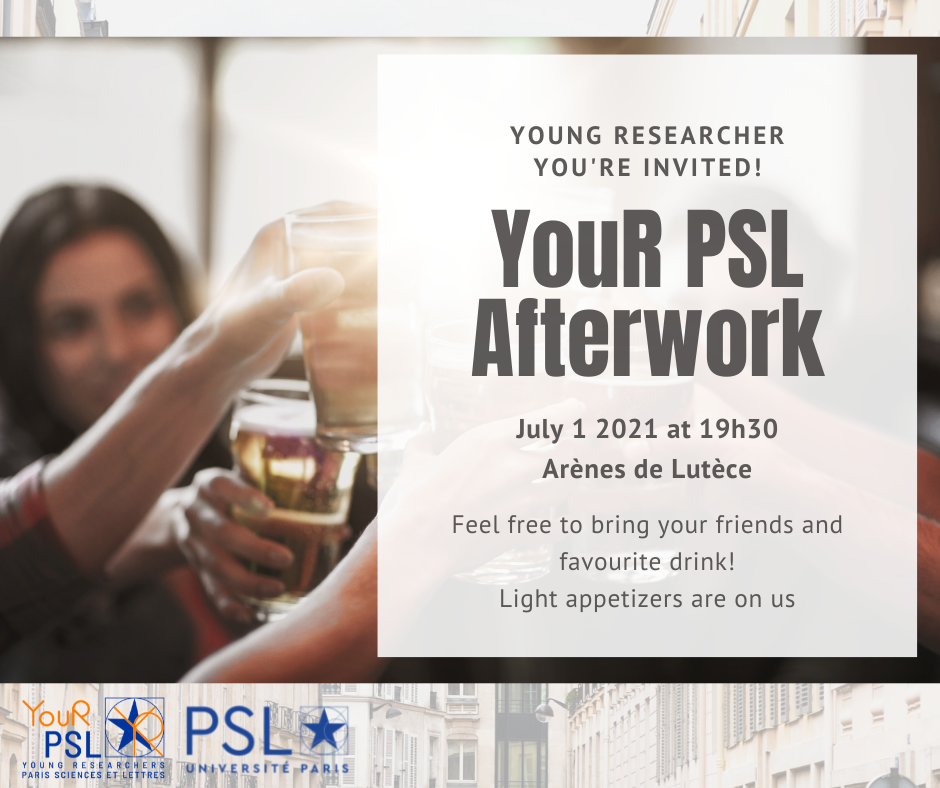 Notre prochain afterwork aura lieu le Jeudi 1 Juillet à partir de 19h30 et jusqu'à 22h aux Arènes de Lutèce (pas loin de l'entrée rue de Navarre).
Pensez à noter votre présence sur l'évènement Facebook pour nous permettre d'anticiper le nombre de personnes (nous vous apportons de quoi grignoter, pensez à prendre quelques boissons fraîches).
_ _ _ english version _ _ _
Our next  eafterwork will take place on Thursday the 1st of July, starting from 7:30 pm up until 10 pm at "Arènes de Lutèce" (close to the entrance at "rue de Navarre").
Remember to let us know about your presence on the Facebook event so we know how many people to expect. Light appetizers will be provided, feel free to bring some drinks.