Halloween party for young researchers
29 October 2021 @ 19 h 00 min

-

30 October 2021 @ 1 h 00 min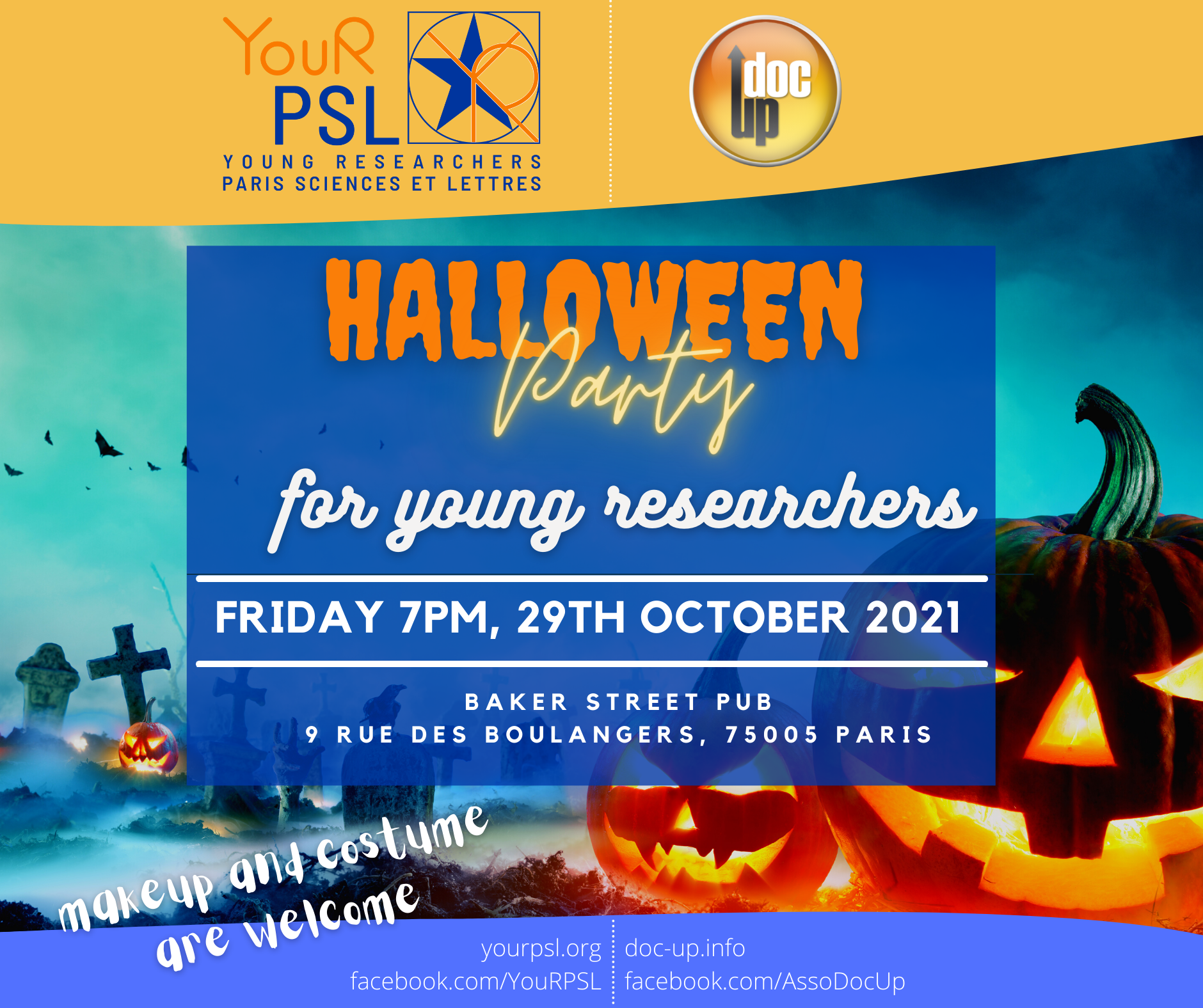 Hallo Halloween ici trouille !
Halloween approche à grand pas et nous savons que vous voulez fêter ça !
C'est pourquoi vos assos préférées de jeunes chercheurs vous invitent pour une soirée Halloween ! Venez prendre des verres et rencontrer de nouvelles personnes. Et pour ceux qui aiment faire peur, venez maquillé et déguisé 
!
Les 3 personnes les plus effrayantes auront 2 consommation offertes,
Baker Street Pub, 9 Rue des Boulangers, 75005 Paris
19h, le vendredi 29 octobre
_________
Halloween is approaching, and we know that you want to celebrate it!
That's why your favorite associations for young researchers are happy to invite you to our Halloween party! Come for a drink with other PhD students, postdocs etc and if you want to be more in line with the Halloween theme, you're also very welcome to put on your unique makeup and costume to scare the others
! We'll offer 2 free drinks to the three scariest people.
Baker Street Pub, 9 Rue des Boulangers, 75005 Paris
Friday 7pm, 29th October