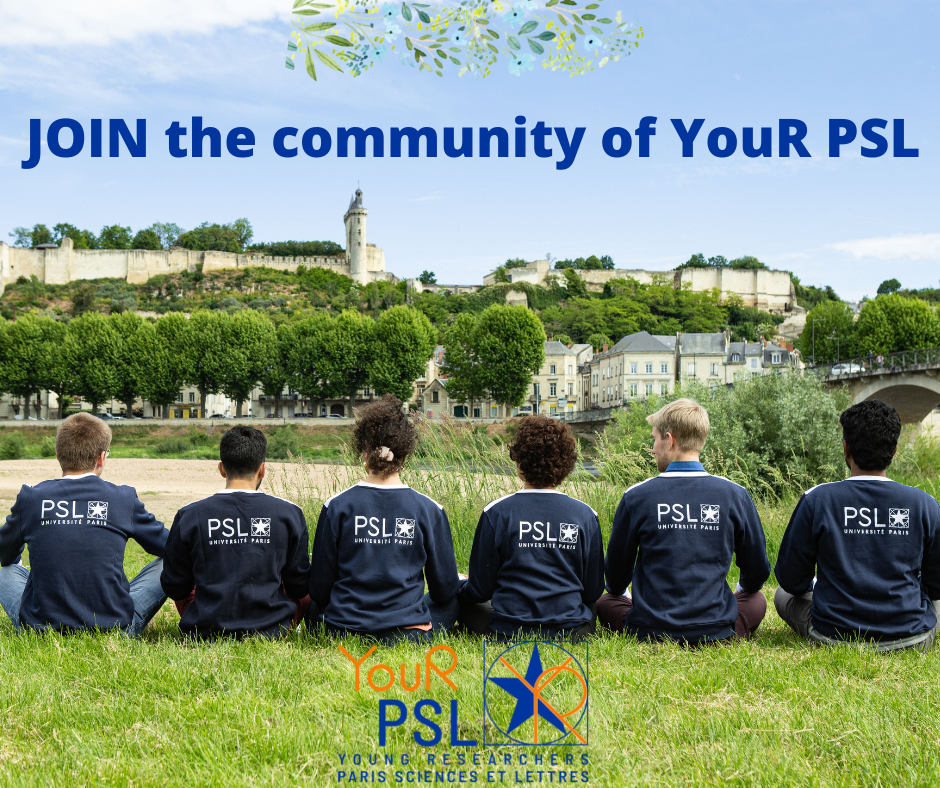 Rejoignez notre communauté internationale, partagez vos compétences, et participez à une vie associative dynamique ici à Paris !
Une association gérée par et pour les jeunes chercheuses et chercheurs ! YouR PSL a pour but de développer les interactions entre les jeunes chercheurs au sein de PSL afin de créer un réseau convivial de compétences et d'expertises et d'accueillir les nouveaux chercheurs, doctorant.e.s et postdocs.
Nous organisons des afterworks, des événements culturels, des événements entrepreneuriaux, des week-ends nature… bref beaucoup de bons moments !
Vous pouvez rejoindre notre serveur Discord, rester en contact via notre Page Facebook et vous inscrire à notre mailing-list afin d'être tenus au courant des événements.
Rejoignez-nous en remplissant ce formulaire ou simplement en nous écrivant à your@psl.eu !
—
Join our international team, share your skills, and be part of a vibrant community life here in Paris!
Run by and for young researchers! YouR PSL aims to promote interactions between young researchers within PSL to create a friendly network of skills and expertise and to welcome new researchers, PhD candidates, and Postdocs.
We organise afterworks, cultural events, entrepreneurial events, weekends out in the green…and we have a lot of quality time doing so!
You have access to our Discord Server, can be in touch via our Facebook Page, and subscribe to our Mailing-List to be kept up to date with our events, etc.
JOIN US filling this form or simply drop us a line at your@psl.eu!