Pique-Nique spécial Parrainage 2021
25 July 2021 @ 12 h 00 min

-

16 h 00 min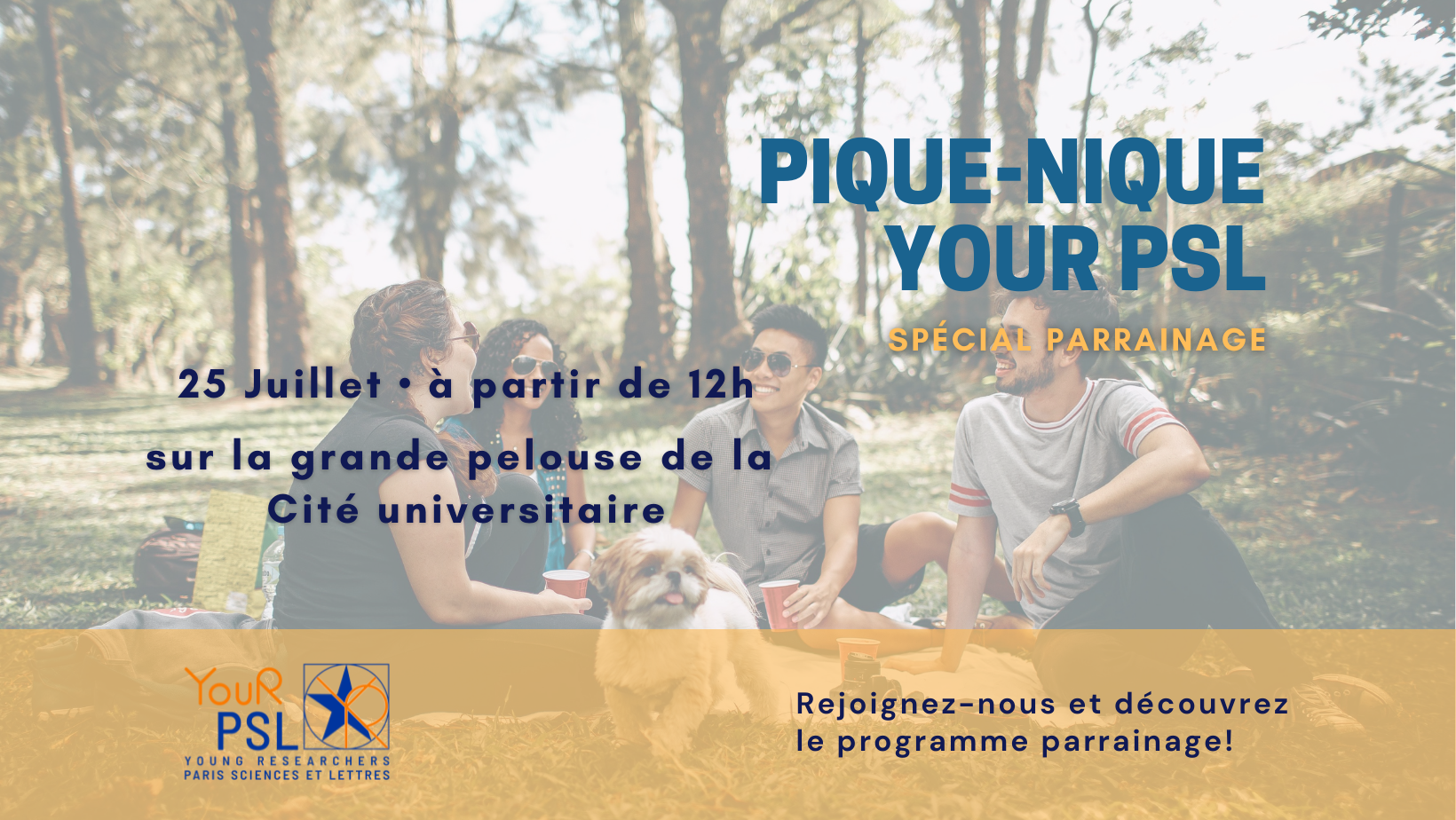 Vous êtes invités au prochain pique-nique organisé par YouR PSL pour tou.te.s les jeunes chercheur.se.s de l'Université PSL : rdv le dimanche 25 juillet à partir de midi sur la grande pelouse de la cité universitaire!
Ce pique-nique sera lié au programme de parrainage de YouR PSL : ce sera l'occasion d'en apprendre plus, nous répondrons à toutes vos questions, et si vous êtes intéressé, de trouver un parrain ou un fillot.
Pensez à vous inscrire sur l'évènement Facebook, vous pourrez aussi trouver sur note site plus d'informations sur le parrainage. Pensez à prendre votre propre nourriture (covid oblige) et peut-être des choses faciles à partager.
_ _ _ english version _ _ _
You are invited to the next picnic organized by YouR PSL for all young researchers of PSL University: see you on Sunday 25 July from noon on the big lawn of the Cité Universitaire!
This picnic will be linked to the YouR PSL buddy program: it will be an opportunity to learn more, we will answer all your questions, and if you are interested in finding a sponsor or a fillot.
Please register on the Facebook event, you can also find on our website more information about the  Buddy program. Consider taking your own food ( because of Covid) and maybe things that are easy to share.